Lace, Heels & Scissor Holds...!
Featured Matches:
* Laced With Destruction!
* Red Hot Bikini!
* Smothered!
* * *Get your Discount Code!* * *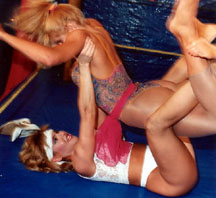 With a Steel Kittens Membership
you'll be able to watch everything!
Save $$$$ with a Steel Kittens Membership!
Starting at only $19.95! + Discounts on Purchases!
See Membership Options.
Quick Link to: Featured Releases!
Go Straight to: Full Length Streaming | Downloads!
Punched, Pinched & Scratched...!
Featured Matches:
* Double Babe Beatdown!
* Hot Blonde gets Punished!
* String Bikini Bottoms Only! 
* See Featured Matches *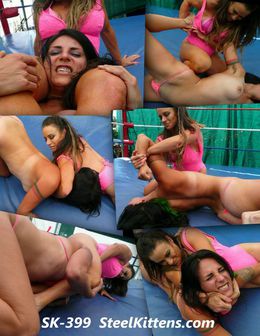 SteelKittens.com 
brings to you 1000's of Great 
Female Wrestling Videos!
BWTM!
Women's Pro Style 
& * Vintage & Classic's!
With a huge collection to choose from,
You're sure to find what tickles your fancy!
* * Visit our Talent Pages! * *
Meet the Kittens- 
Vintage Glamour Girls-
Super Stars- 
* * *Get your Discount Code!* * *
We Have it All! Click any link below to Explore!
Female Wrestling Video
Mixed Wrestling Video
Pro Wrestling
Classic Women's Wrestling
Vintage Ladies Wrestling
Classic Catfights
Japanese Women's Wrestling
Fantasy Fetish Wrestling
& More!
Enjoy the site!
Steel Kittens Wrestling Team
https://www.SteelKittens.com