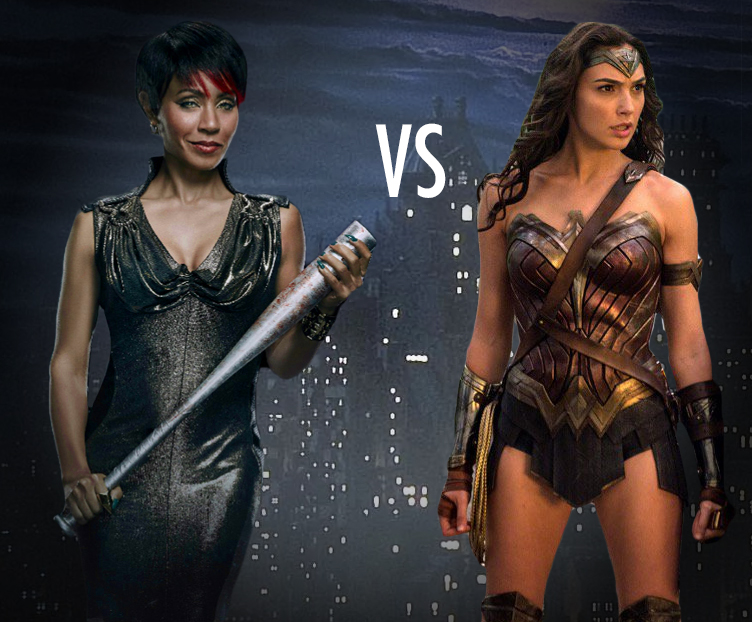 10 months have passed after the battle of Wonderwoman against Android 18, although her recovery is fast, she is not ready for battle, at least the doctors have estimated it.
(Wonderwoman vs A18 Chapter 1):
viewtopic.php?f=9&t=33912
It is amazing how her motor functions are already almost 100% but she must remain at rest for at least another month.
Unfortunately after the battle and thanks to the journalists, word has spread that Wonderwoman is
Out of battle and looting is getting worse the mafias are polluting the entire city.
Wonderwoman hears the news day after day she can no longer bear the situation and decides to stand up and face them, show them that Wonderwoman is watching.
-The city needs me, innocent people die every week there is no peace after the devastation of the androids, I must fix things. - Diana says.
Within the next 2 weeks Wonderwoman has restored order little by little, the police have started to order the streets next to her.
Her speed slowly returns, her best performance was at the central bank rescuing all the hostages safe and sound.
Wonderwoman appears on the front page: THE CITY HAS GIVEN ITS GODDESS!
- First thing in the morning, the meeting to be discussed within the mafias that controlled the city was the subject of retaking power, something impossible with the return of Wonderwoman.
- Didn't you see how easily he fights us.
- Not so fast, from what I could see now it is slower than before, I would say that it is still in recovery and my sources have confirmed it.
- You say he's vulnerable?
- Totally. Sure, she still has her strength but she can't use it for long it weakens quickly. That is why she makes it look easy every time she has defeated us, she needs to end everything quickly, or her body will not take it.
- I say beat him up.
- Yes, yes !!! - They all shout.
- Easy guys, we must make a plan and get rid of Wonderbitch.
-I will call someone with talent for the job, we will start today and regain control of the city !!!
Yes!!!!!!
Related Image
One of the Mafiosi wants to claim the body of the Amazon once defeated.
But they all want the same thing.
They propose to make an auction, W
ho gives more for the Wonderbitch?
.
.
.
Wonderwoman while taking a shower, her sensual body only has a few bruises on her ribs.
Remember the beating of those damn androids but as soon as she can train she will increase her forces to defeat them as she did against Ares.
She opens her hidden closet and takes out her suit, it is like new, soft and shiny.
She wears each garment tight, with a wonder woman sensuality.
The mob is reunited and has called none other than Fish a villain with the worst intentions in the world.
Image result for fish Gotham "
Ask immediately - How much do they pay for the woman?
Assure us that you will defeat her.
Take that for granted if the pay is good - She answers.
One of the subjects approaches and shows her her laptop with the advance transfer.
- Wow guys! this has many zeros I love it. Well then, let's not talk more hands to work, the question is simple. Alive or dead.?
- Long live so that each of us can say goodbye as a gentleman to the problematic Amazon.
- I understand they want fun after the massacre. Well guys don't stay there, there is work to do.
Gentlemen a pleasure to deal with you.
Fish leaves with her henchmen.
His men wonder, - But how we can defeat her is too powerful her armbands protect her from any bullet, she has insane strength and nothing stops her. - Fish stops walking and looks at them with intimidation, a resounding silence, walks towards one of them and says, Is she invincible? Darling, no one is invincible. Can it ... can it breathe underwater? Can't you go blind? Can't it be poisoned? How Much Sound Can Your Ears Take? Can't it burn?
I'm so curious, we just have to call her out and squish her like a worm.
We will collect a great reward guys, come on!