Domination, Pro Style & Hot Wrestling Sessions
Female Domination Wrestling : P
ro Style Beatdown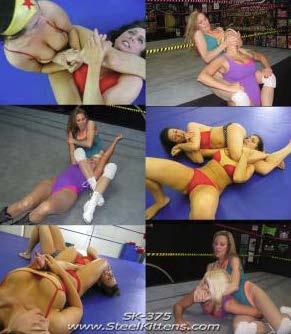 In the first match, a seasoned pro is up against a drop dead gorgeous diva. Each woman battles to deliver debilitating submission holds, and each one suffers the pain. ...
More...
This wrestling diva lets it all hang out, bruising and battering the pretty blonde from head to toe, & is defenseless against this pounding onslaught!  
More...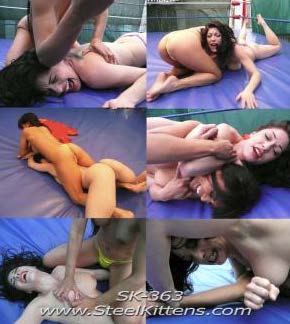 Female Wresting : Topless Domination
She fights like hell to get out of the this experience & confidence diva,  as she smashes the beautiful woman hard into the mat with submission holds, turnbuckle torture, hair pulling, kicks, punches and more which leaves her crying for mercy. The topless torture continues with spanking, kicking, facesitting and more!   
More...
Mixed Wrestling - Sin City Sessions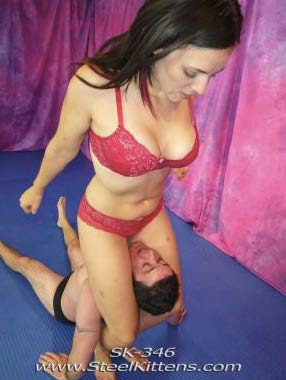 Witness this tall topless woman use her legs, bountiful breasts, butt and entire body to pretzel this guy up in holds to intricate to describe. She asserts her will and demonstrates her dominance using her
uniquely creative holds and feminine assets to over power this male opponent, and torments him to a sexy and smothering finish!....
More...


* For only Pennies a Day!   The entire Steel Kittens Collection at your finger tips!    Watch what ever match you want, as many matches you want, when you want.
Downloadable Photos
Action Photo Sets
Wrestler Photo Galleries
Your Own Private Account to Save All Your Favorites
Discounts on All Purchases
Vintage Photo Collections & Glamour Girls Galleries
Learn More...
STEEL KITTENS
®  
www.SteelKittens.com