Supergirl (Dee Williams)
Has arrived at the hideout of a known criminal and is soon surprised by a Kryptonite rock and then
A Mesmerize device that renders her under his control.
Instead of having her service him sexually (for now at least)
he instructs her on how to get Batgirl there.
Once both are in the same location Supergirl makes her desires known and pushes herself on Batgirl who has no ability to fight her off.
Soon Batgirl is getting eaten out by Supergirl and when she is broken The mesmerizer controls her and now he has two heroines for his pleasure.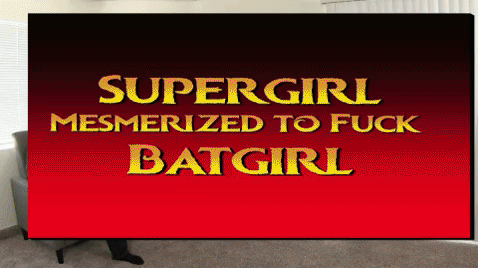 You can download it here:
https://www.clips4sale.com/studio/49661 ... ck-batgirl
You can download it here:
https://www.clips4sale.com/studio/49661 ... ck-batgirl